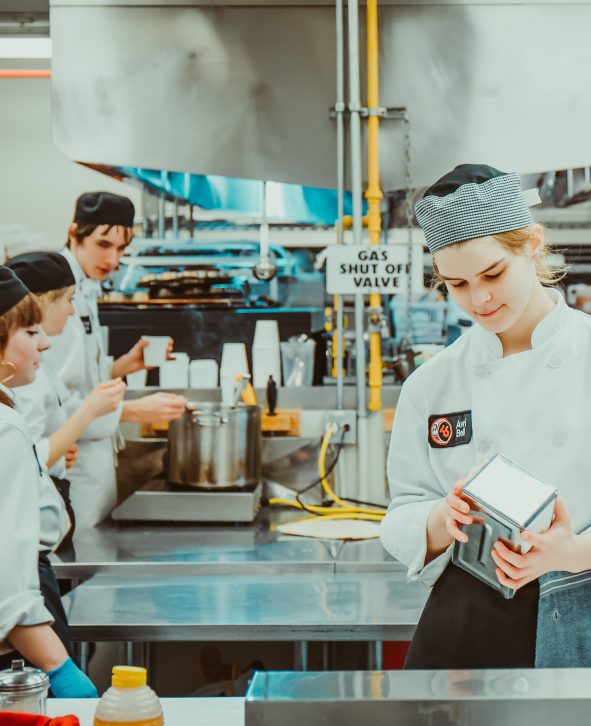 We are honoured to live, learn, play and work on the unceded territories of the Skwxwú7mesh Nation and the shíshálh Nation.
Vision: We are a community engaged in lifelong learning and educational excellence.

Mission: We support and inspire each student to experience joy and fulfillment in realizing their potential as a knowledgeable, confident, and contributing citizen in the global community.
Affirmation: The Board of School District 46 affirms its commitment to Indigenous Peoples and Reconciliation by building relationships and deepening understanding of Indigenous history, worldviews, and ways of knowing.

Approximately 3,300 students are enrolled in nine elementary and four secondary schools and supported by 600 dedicated staff.
The Sunshine Coast of British Columbia is located 30 kilometres northwest of Vancouver and stretches 96 kilometres along the picturesque shores of Georgia Strait. Reached by a 40-minute ferry ride across Howe Sound from Horseshoe Bay, the Coast offers a wide range of recreational and educational activities for students and their families.
Agenda

Month

Week

Day

Grid

Box Grid

Map
Agenda

Month

Week

Day

Grid

Box Grid

Map
-

-

-

-

-

-

-

-

-

-

-

-

-

-

-

-

-

-

-

-

-
-

-

-

-

-

-

-

-

-

-

-

-

-

-

-

-

-

-

-

-

-
You have no events for this day
You have no events for this month
You have no events for this month
stec_replace_image
stec_replace_icon
stec_replace_summary
stec_replace_desc_short
Expired
In Progress
stec_replace_location
stec_replace_timespan
Invited
stec_replace_guest_name
stec_replace_product_name
stec_replace_location
stec_replace_date
RSVP to Event
Event Info

Location

Schedule

Guests

Attendance

Forecast

Comments
stec_replace_description
stec_replace_title

Organizer of stec_replace_event

stec_replace_about
0

days

0

hours

0

minutes

0

seconds
Event expired
Event is in progress
Location
stec_replace_location
Get Directions
Could not find route!
Details
stec_replace_details
No schedule
stec_replace_date stec_replace_time
You are invited to this event!
Places left: 0
stec_replace_name
Weather data is currently not available for this location
Weather Report
Today stec_replace_today_date
stec_replace_current_summary_text
stec_replace_current_temp °stec_replace_current_temp_units
Wind stec_replace_current_wind stec_replace_current_wind_units stec_replace_current_wind_direction
Humidity stec_replace_current_humidity %
Feels like stec_replace_current_feels_like °stec_replace_current_temp_units
Forecast
stec_replace_date
stec_replace_icon_div
stec_replace_min / stec_replace_max °stec_replace_temp_units
stec_replace_5days
Powered by Forecast.io
The COAST READS Together 2019-2020
Books selected by the Coast Reads Committee to engage Sunshine Coast readers of all ages— one word at a time.
Pick your journey…
School District 46 invites parents of children entering Kindergarten in September 2020 to register their children at the elementary school serving their area.
The following must be supplied before registration can be accepted:
Proof of age for students new to the B.C. school system (Provincial Birth Certificate, Immigration Papers, Passport or Notarized Proof of Age)
Proofs of address (Primary Proof: Mortgage Statement, Municipal Tax Bill, or Rental Agreement. Secondary Proof: Driver's License, Recent Utility Bill, or Recent Credit Card Invoice)
Kindergarten students must be five years of age on or before December 31st, 2020.
Register online here or visit your neighbourhood school to register!
All families with children entering Kindergarten in September 2020 are invited to attend the KinderSPARK! program.  This free program is held one day a week for 8 weeks, and is available in all elementary schools on the Sunshine Coast for a smooth transition into Kindergarten.  Come with your child to do a variety of activities designed to support learning, friendship, and fun!
In December the Indigenous Learning team joined conference participants at the Annual First Nations Education conference in celebrating Bill 41 – the Declaration on the Rights of Indigenous People's Act—which establishes a new legal framework to advance equity and reconciliation in the province.
Early Childhood and Primary educators gathered together after school to dialogue with each other and with experts in the community on a range of topics, including strategies for supporting: speech & language, regulation, fine motor skills, digital literacy, story workshop, phonological foundations, emotional literacy and much more. A follow up for next year is already in the works!
Here is our Google Read and Write in action at Chatelech. As part of our Strategic Plan, we are supporting all of our Grade 8 students to start using their SD 46 Google account to access curriculum, and to have the literacy tools to communicate their learning. A January 6th workshop on Google Classroom will offer a learning opportunity for secondary teachers on the uses of Google Classroom.
Sunshine Coast Community Schools are committed to supporting and improving student learning and to strengthening individuals, families, and vibrant, healthy communities by providing quality programs, lifelong learning opportunities, and connections to school and community resources.
The Community Schools secure grants and external funding to provide valuable programs, services and activities in and out of school time to address nutritional, physical, social and emotional well-being.  Community Schools enhance the work of both School District 46 and our communities by offering site-specific community-based programs as well as regional programs that benefit the entire Sunshine Coast.
A group of 16 students and their teacher visited from Sacred Heart School in Moga, India to visit Sunshine Coast schools and the community.
During the time of the season when inclement weather may affect the safety and welfare of students and, in particular, when snowy weather has the potential to cause classes to be postponed or some School District 46 services to be suspended, current information will be updated continuously on:
This website
Twitter: Sunshine Coast Schools@SSCschools
Facebook Page: School District No. 46 @SD46SC
The Superintendent of Schools will also provide 91.7 Coast FM with information about the status of our facilities and transportation services by 7:00 AM, if there is a concern.