Kindergarten on the Sunshine Coast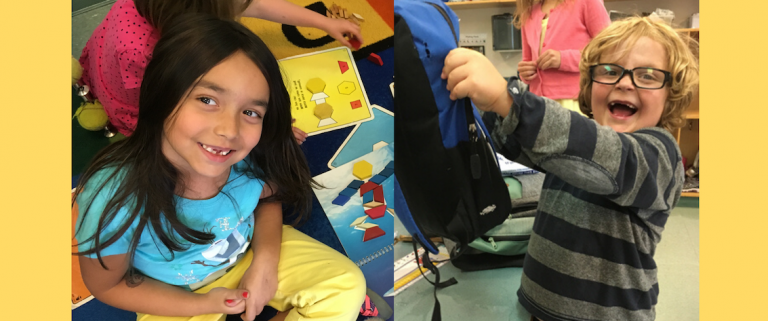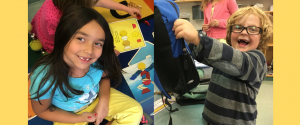 School District 46 invites parents of children entering Kindergarten in September to register their children for the elementary school serving their area.
To register, please begin the process with our online registration form and consent forms.
The following original documents must be supplied at the school office before registration can be completed:
Proof of age for students new to the B.C. school system (Birth Certificate, BC Identification, BC Services Card, Immigration Papers, Passport or notarized proof of age)
Proofs of address (Primary Proof: Mortgage Statement, Municipal Tax Bill, or Rental Agreement. Secondary Proof: Driver's License, Recent Utility Bill, or Recent Credit Card Invoice)
Kindergarten students must be five years of age on or before December 31st.
To ensure that your child is able to attend your neighbourhood school, it is essential that you register!
Indigenous Learning Welcomes you to Kindergarten! Why does the Registration Form ask about Indigenous ancestry?
Full Day Kindergarten is available in ALL School District 46 Elementary Schools.
For more information on preparing your child for Kindergarten, please read the SD46 Kindergarten brochure.
Kindergarten Gradual Entry Schedule
Kindergarten students throughout the District will have a gradual entry as this allows our youngest students an opportunity to settle in to their formal school experience with a few more days to adjust. 
Kindergarten Gradual Entry Schedule will be shared in February. 
At School District 46, we do not ask for families to purchase or pay for school supplies. In order to ensure that all of our students have high quality learning tools and that we reduce financial challenges for all of our families, school supplies will be provided for.
Sunshine Coast Public Health: Stepping in to kindergarten
The Sunshine Coast Public Health team welcomes families of all children entering Kindergarten in to call and book an appointment for immunizations before school starts. Parents can ask to speak with a public health nurse if they have any immunization questions. COVID-19 health screening prior to all appointments and changes to minimize risk in the health units are in place for children and their parents.
Gibsons Health Unit: 604-984-5070
Sechelt Health Unit: 604-885-5164
Pender Harbour Health Centre: 604-883-2764
A "Stepping Into Kindergarten Resource Package" is available below for children who are entering kindergarten in September. Kindergarten health screening, information and resources are available from the Dental Hygienist (tooth and oral health), Speech and Language Therapist (communication skills), Occupational Therapist (attention, learning and fine motor skills), Hearing Screener (hearing) as well as the Dietitian (healthy eating). These health professionals are able to talk to parents over the phone or set up virtual appointments to screen their child if there are health concerns in these areas. Translation services are also available.
Dear Parents of Children Entering Kindergarten,
Your child is on a wonderful journey.
Your child is unique. No other child in the world said the same first word at the same moment as yours.  No other child learned to walk in exactly the same way or at exactly the same time. No other child has had identical experiences, thoughts, interests or ideas. You know your child's strengths and needs better than anyone.
As parents, you have firsthand knowledge of how your child learns. You have observed your child's constant, active attempts to make sense of the world. As your child's first teacher, you have helped your child to learn in many ways.
We are confident that your child's schooling experience will continue the learning process started at birth and supported by you for the past few years. We are excited to assist each child to continue to develop in many ways throughout his or her school experiences.
By combining your knowledge and ours, we can assist your child to become a self confident, lifelong learner.  Please call your child's principal at any time if you have any questions about your child's education.
Welcome to school on the Sunshine Coast!
Sincerely,
Patrick Bocking, Superintendent of Schools
Superintendent's Welcome to Kindergarten Video
Welcome to kindergarten in September 2020 School videos
NEST @ Davis Bay Elementary