Street Address: 494 South Fletcher Road, Gibsons
Mailing Address: PO Box 220, Gibsons, BC, V0N 1V0
Phone: 604.886.8811
Toll Free: 1.877.886.8811
District Contact Information
Kate Kerr | Superintendent of Schools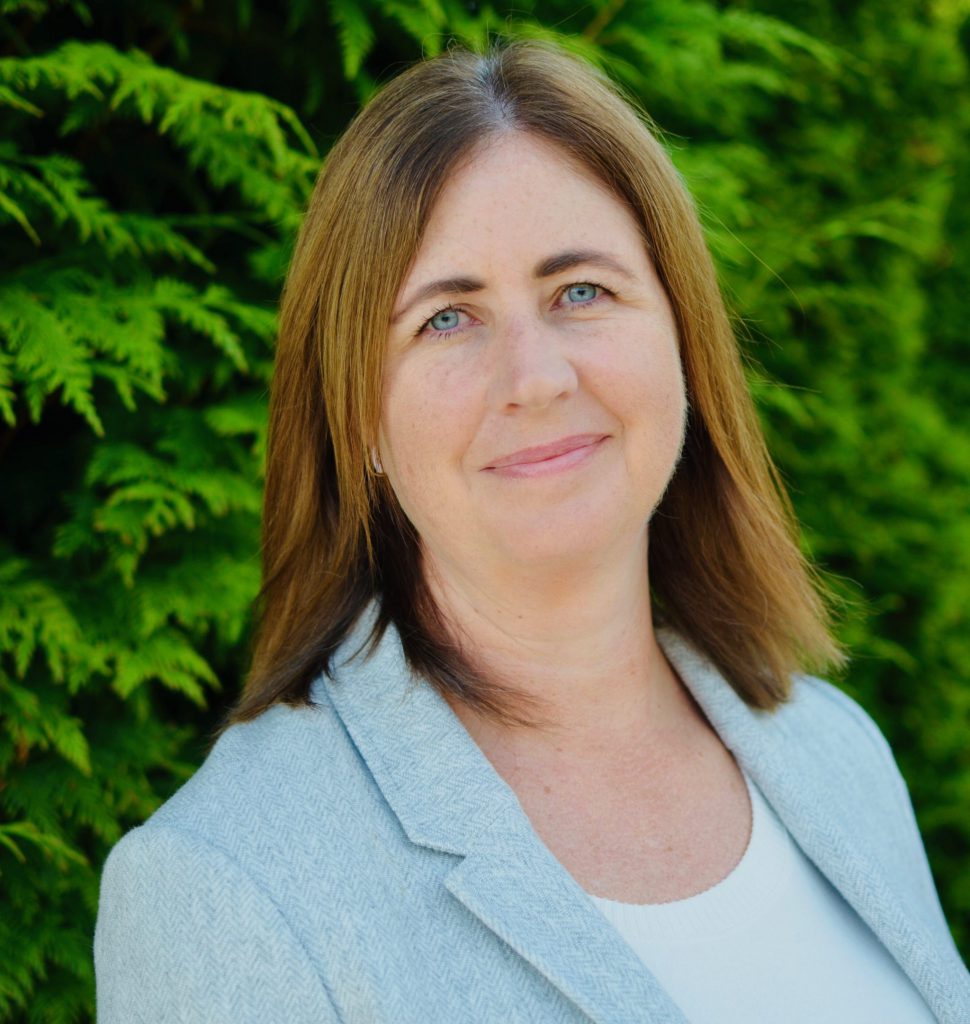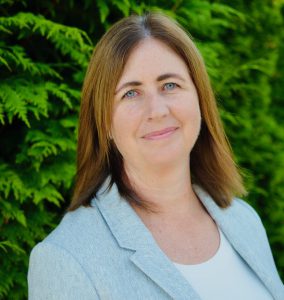 Kate is the Superintendent of Schools for School District 46. 
Kate has a Bachelor of Arts in English Literature (UBC), a Bachelor of Education with a focus on English Language Arts and English Language Learning (UBC), and a Masters in Curriculum and Leadership (UBC).
Kate has been a teacher and leader in both elementary and secondary schools. She joined School District 46 as a student support services teacher at Elphinstone Secondary School and has been the vice principal at Elphinstone Secondary, the principal of West Sechelt Elementary, the principal of Chatelech Secondary School and the director of instruction for inclusive education for School District 46.
Her passion and experience for inclusive education, instructional and systems driven leadership, curriculum implementation, social and emotional learning, community partnerships, collaboration and innovation support our staff and students in having continued success in their learning journeys.
Kate lives in Roberts Creek with her husband Glenn and two wonderful children. The Sunshine Coast is the perfect place to be part of a close-knit community and pursue their love of the outdoors.
Jennifer Roberts | Assistant Superintendent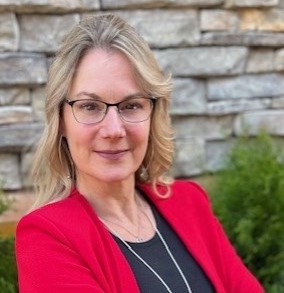 Jennifer is the Assistant Superintendent for School District 46.
Originally from Alberta, Jennifer began her career as a teacher and then moved into the role of student services coordinator. Seeking a smaller community, Jennifer moved to Kimberley where she taught with the Rocky Mountain School District and at the College of the Rockies. Jennifer then accepted the role of CEO/principal of Kimberley Independent School where she created new programs and built an inclusive culture and community. Most recently, Jennifer has been an administrator in the South East Kootenay School District, both at the school and district levels.
Jennifer's work in curriculum and assessment, data, technology, and nature-based learning has earned her a reputation as an outstanding leader in education. In her current role, Jennifer has created systems and programs that empower staff and support student learning.
Jennifer is brings her passion for student success and wealth of experience in education and leadership to the Sunshine Coast School District.
Christa Rive | Director of Instruction for Inclusive Education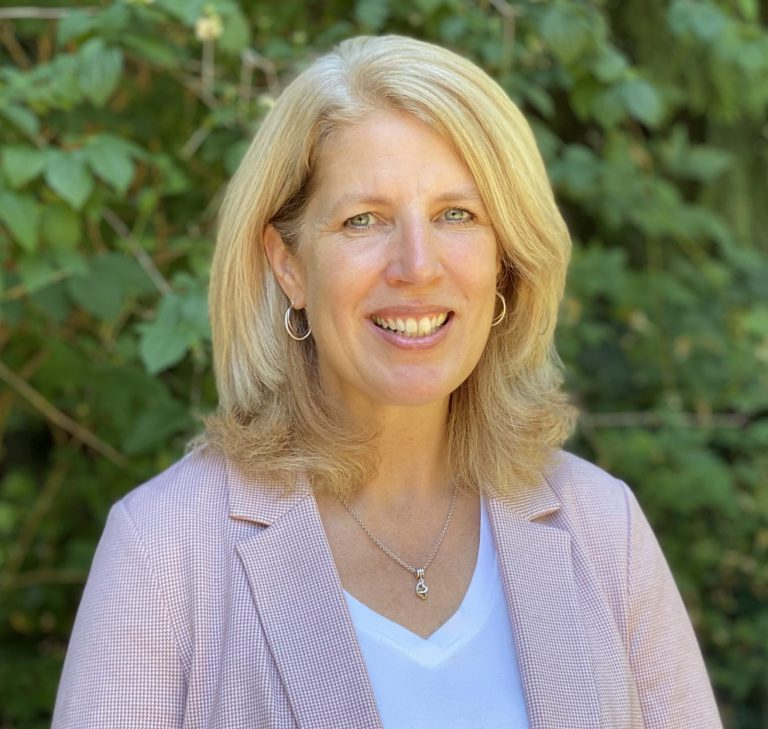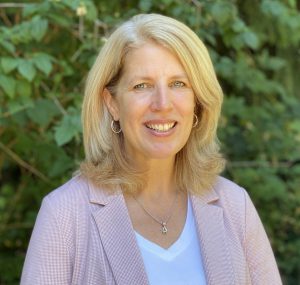 Christa is the Director of Instruction for Inclusive Education for School District 46. She is responsible for leading and supporting our students' well-being in many ways including counselling services, inclusive education strategies, mental and physical health. Christa works with district inclusion support staff, school and district leaders and community partners to ensure that each of our students is thriving throughout their school years.
Christa brings to her role skills and experiences from a career of leadership in inclusive education. She has been the principal of Roberts Creek Elementary for eight years, along with SPIDER K-6 for four years. Prior to becoming a principal, Christa taught students K-12 in a variety of capacities: humanities and alternative education in North Vancouver, and twelve years as an inclusion education teacher at Halfmoon Bay, West Sechelt, and Kinnikinnick Elementary Schools.
Underlying Christa's leadership is a consistent theme of creating opportunities for staff, students and their families. Through the trust she builds and the culture she inspires, she encourages professional learning in her staff, and champions changes that support student learning in many positive ways.  
Christa has lived with her family in Halfmoon Bay for the past twenty-five years and their children have graduated from Sunshine Coast Schools.
Nic Weswick | Secretary-Treasurer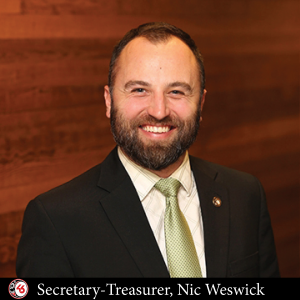 Nic is the secretary treasurer for School District 46. He is responsible for the efficient and effective finance, facilities and transportation operations in the district. Further, he supports the Human Resources Department in legal and financial matters. He is the key resource to the Board of Education for policy and governance matters.
Nic has a Bachelor's Degree in Business Administration (with honours) from Vancouver Island University. He is a Certified General Accountant and Chartered Professional Accountant in good standing in the province of British Columbia.
Nic has worked in the school districts for over a decade, beginning with the Controller position and then the assistant secretary treasurer with the Peace River North School District. Nic has been the secretary treasurer with School District 46 since 2011.
Nic believes that an efficient and effective business operation is critical for our students to have the best possible educational experience and opportunities. He believes that public education is one of the pillars of a liberal democracy, and finds great value in supporting the system here in BC.
Nic lives in Davis Bay with his wife, Gwyntie, their son and cat. They enjoy the outdoors and the lifestyle of the Sunshine Coast.
Jim Vair | Director of Human Resources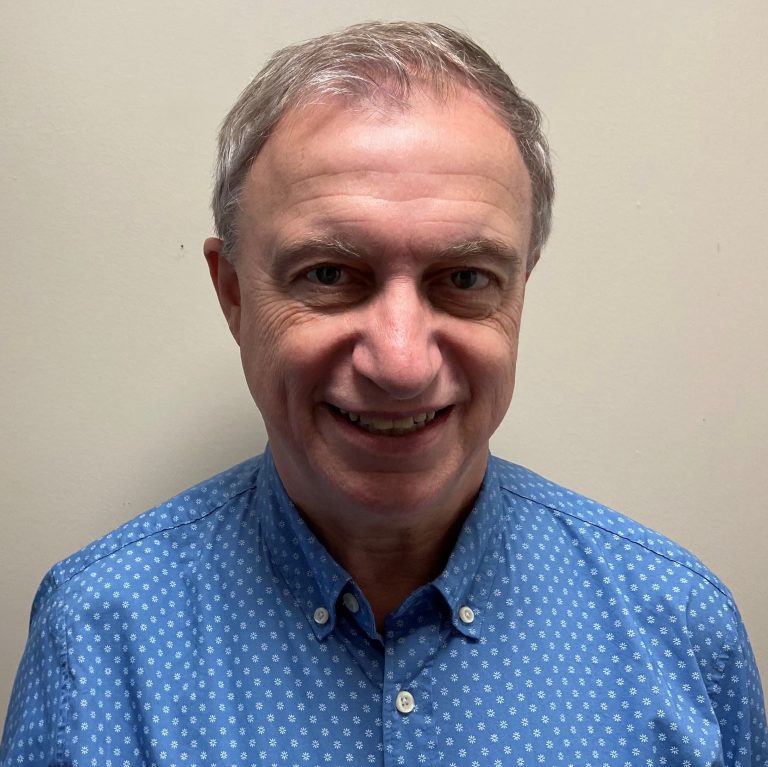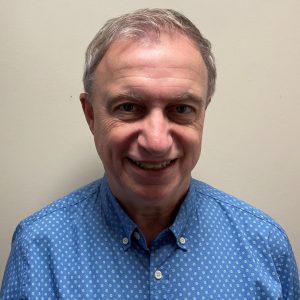 Jim is the Director of Human Resources for School District 46.
Jim completed his law degree at the University of Western Ontario and throughout his articles, and in his practice, he focused solely on human rights and human resources law. He enjoyed his legal practice, however, wanted to be more involved in the direct work of an organization where he could leverage his skills for a greater societal benefit.
Jim's journey began as a Human Resources Administrator for a Board of Education in Ontario, later joining the Waterloo Region District School Board as the Executive Superintendent of HR and Organizational Development. Seeking to broaden his perspective in the public sector, Jim joined Queen's University as Associate VP of Faculty Relations and later served as the Director of Employee and Labour Relations at the City of Toronto. Jim's exceptional skills caught the attention of the Ontario Ministry of Education, which sought his expertise in transitioning labour relations and funding models across Ontario. He then assumed a leadership role at ORNGE, Ontario's air ambulance service. However, realizing his true passion lay in supporting public education, Jim joined the London District Catholic School Board as Superintendent of HR and General Counsel.
After six years in London, Jim fulfilled his dream of living in British Columbia and relocated to Victoria, where he held the position of Executive Director of Labour Relations and Total Compensation for the BC Public Service Agency. He subsequently assumed the role of Director of HR and General Counsel for Greater Victoria SD61. Following his successful time in Victoria, his journey now brings him to the Sunshine Coast School District, where he embraces the district's values and culture, along with the many advantages associated with living and working in a close-knit small community.
District Organization Chart
Schools' Contact Information