Board of Education & Governance
School District 46 is governed by a seven member Board of School Trustees elected by the public every four years. The Board sets policies and directions for the operation of the district and its schools. As a result of the October 2018 municipal election, six new trustees joined one returning trustee to form the Board of Education of School District 46 – Sunshine Coast.
The current board was sworn in at a ceremony on Tuesday, November 6, 2018 at the School Board Office and trustees will remain in office until October 2022.
The general public and parents are encouraged to attend regular school board meetings held at the School Board Office located at 494 South Fletcher Road in Gibsons. The board's meeting schedule, include agenda packages and minutes of previous meetings, can be found here.
At the meeting taking place on November 10, 2021 trustees re-elected Amanda Amaral as Board Chair and Maria Hampvent as Vice-Chair. Trustee Pammila Ruth was re-elected BCPSEA Representative and Trustee Tonya Ste. Marie was re-elected BCSTA Provincial Council Representative.
The entire board can be reached by email to trustees@sd46.bc.ca.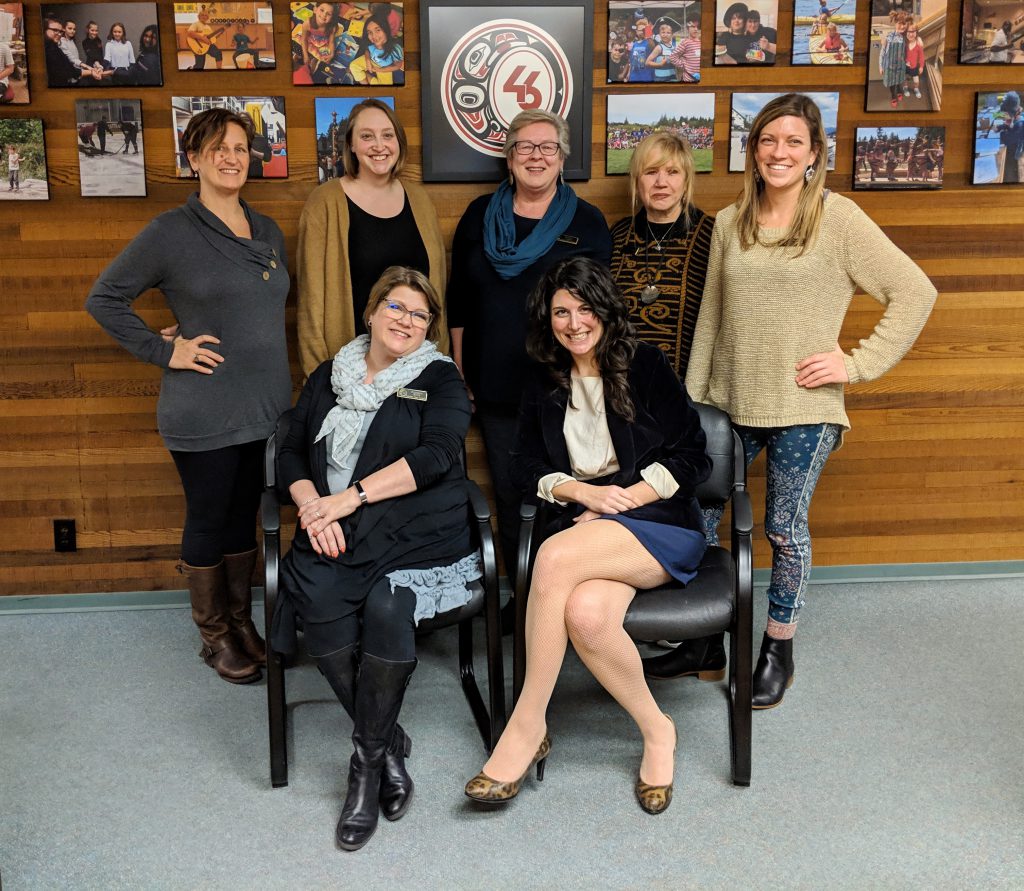 The Board of Education of School District 46 (Sunshine Coast) is comprised of (L-R – back) Trustees Maria Hampvent (Vice-Chair), Samantha Haines, Stacia Leech, Sue Girard, Tonya Ste. Marie, (L-R – front) Pammila Ruth, and Amanda Amaral (Chair) .