This page is designed to serve as a repository for the same information that would have previously appeared in documents we shared with the Ministry of Education, including the District Achievement Contract and the Superintendent's Report on Achievement. It also serves the additional function of sharing and reporting on the district's Strategic Plan and meet the Ministry of Education's new Framework for Enhancing Student Learning expectations.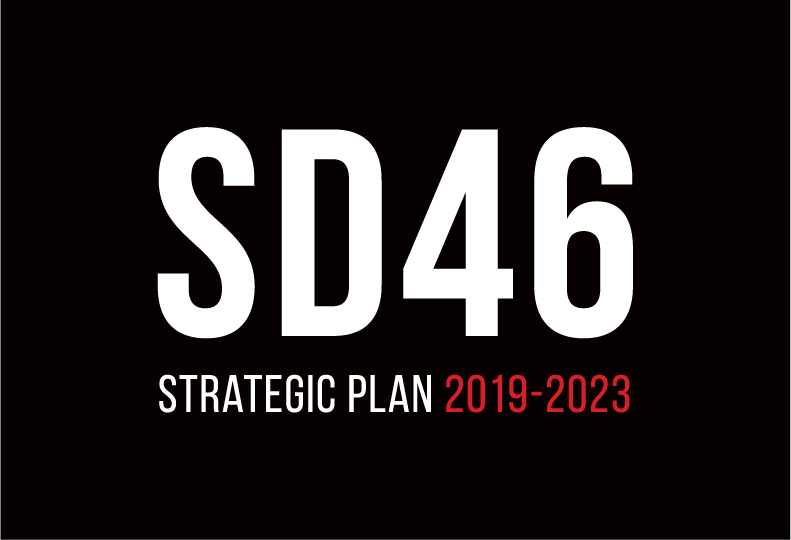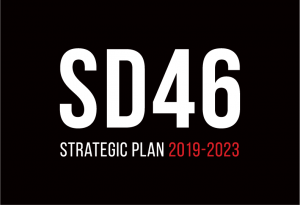 The Board of Education thanks community groups, staff and students for their input into the Strategic Plan 2019-2023. The 2021-2022 school year marks the third year of our strategic plan. 
This strategic plan is supported with an implementation plan that details how the goals will be achieved. Public reports on strategic plan goals are presented regularly to the Board of Education and are available below.  
If you have any questions or comments about public education on the Sunshine Coast, please speak to any of us in School District 46. We would love to hear from you!
Enhancing Student Learning Report to the Ministry | 2021
The annual Enhancing Student Learning Report to the Ministry of Education was discussed at the June 2021 Board Committee of the Whole meeting and sought Board approval at the September 2021 Board Meeting. The final report was shared with the Ministry of Education  in September 2021 and is available here. 
IMPLEMENTATION PLAN & Annual Review Process
The district's continuous improvement model includes an annual cycle of implementation, monitoring, evaluation and adaptations for each goal.
The implementation plan is an internal four-year working document that operationalizes the strategic plan. It is paired with a communication plan that ensures engagement with all stakeholder groups and each goal is met through the full annual cycle. 
The implementation plan includes the annual initiatives, Indigenous connections, resources required, and goal progress with evidence. Included is an example of our implementation plan for the goal 1b: Early Learning. Public reports on strategic plan goals (available below) are presented monthly to the Board of Education and include qualitative and quantitative analysis and, "Next Steps". 
The following data and research inform our goals' initiatives, highlights emerging areas of need, and drives our practices. 
Budget priorities must align with the board's values, and those priorities outlined in the 2019-2023 Strategic Plan. 
WHAT DRIVES THE BUDGET?
The strategic plan describes the overarching goals of the school district;
The implementation plan outlines the initiatives and directives to achieve those goals; and
The budget is developed to fund these initiatives.
For more, visit our dedicated budget page!
YEAR 1 STRATEGIC PLAN GOAL REPORTS TO THE BOARD
YEAR 2 STRATEGIC PLAN GOAL REPORTS TO THE BOARD
YEAR 3 STRATEGIC PLAN GOAL REPORTS TO THE BOARD
1a Student Voice
1b Early Learning
1d Literacy
1e Numeracy
1f Social and Emotional Skills | Mental Health 
1g Physical Health
1h Indigenous Education
1i Care of our Planet 
1j Digital Literacy
1k Fine Arts 
1l Graduate 
2a Healthy and Inspired Team
2b Professional Development
2c Inclusive Education
2d Leaders
2e Positive Partnerships
3b Visioning and Planning | Verbal Report from the Board | Minutes
3d Environmental Initiatives
3e District Facilities 
3f Transportation Strategies 
3g International Education
June 2022 Year 2 Strategic Plan Year 3 Review & Celebrations PowerPoint
SD46 Student Excellence: OUR DESTINATION | OUR STORIES
Student Voice & Belonging