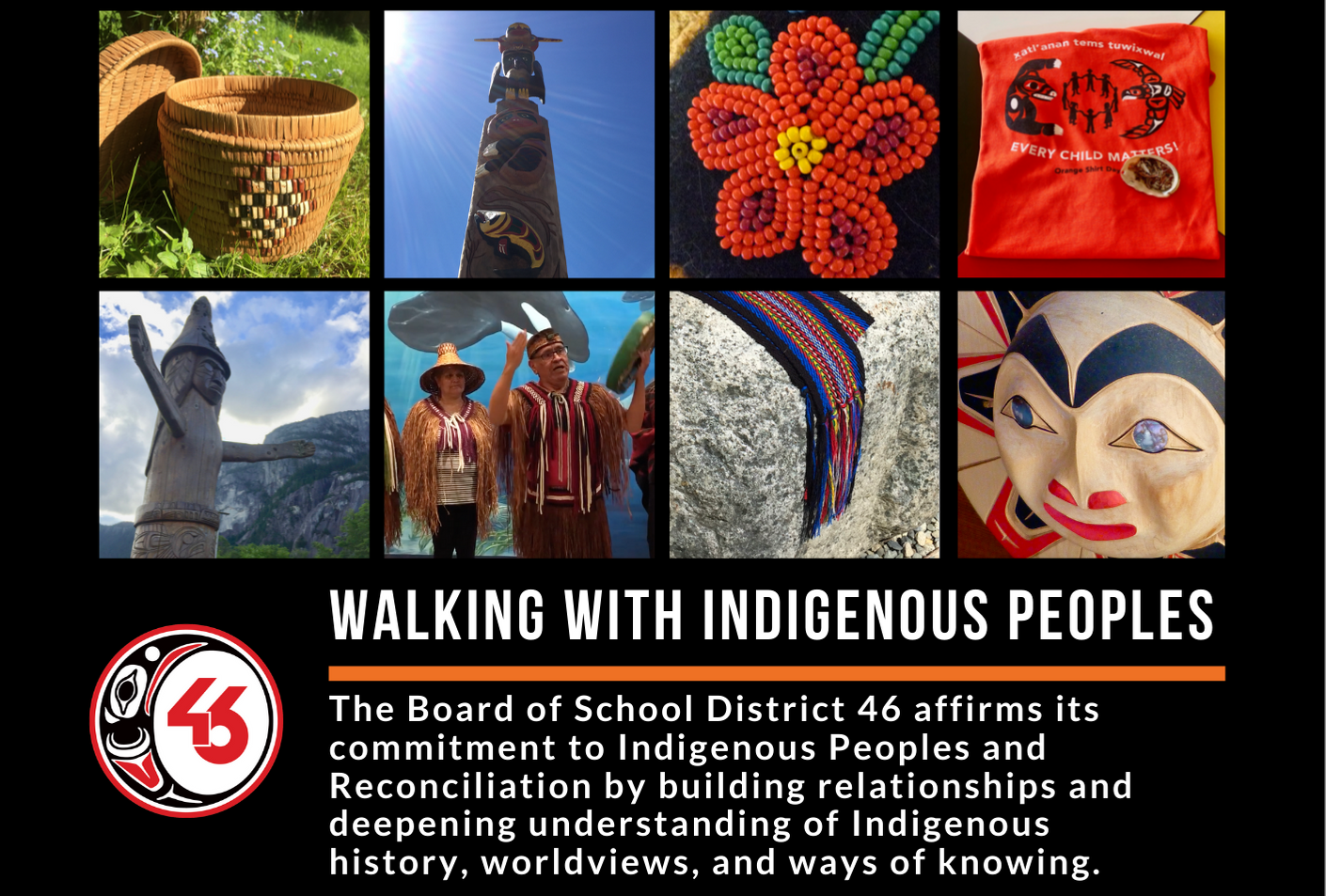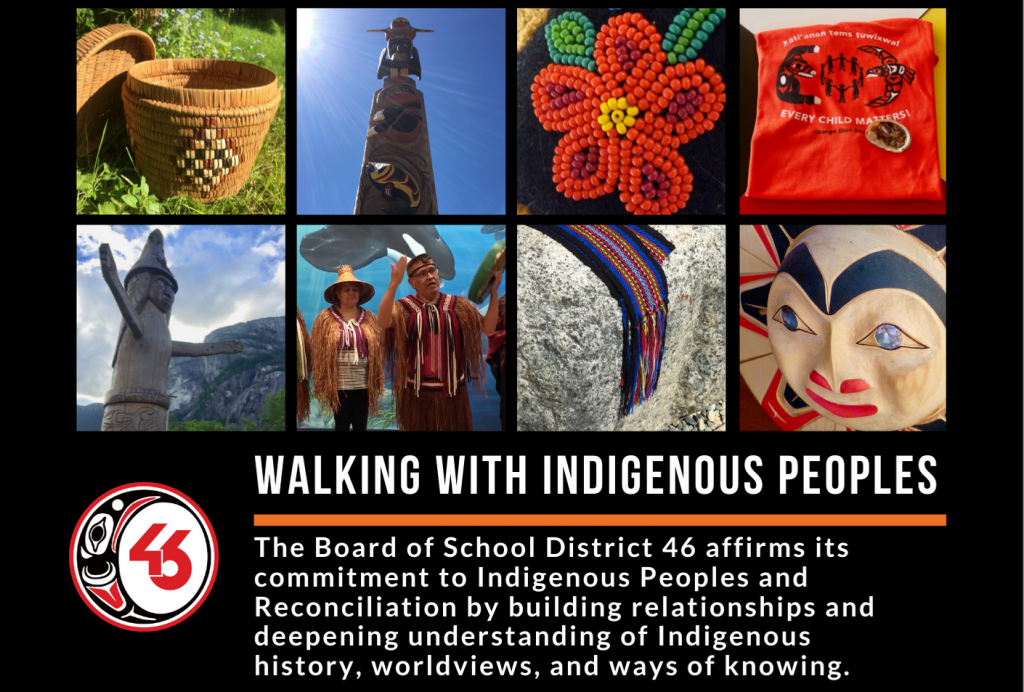 In the month of June, we celebrate National Indigenous History Month to honour the history, heritage and diversity of Indigenous Peoples in Canada.
On Monday, June 21st, 2021 National Indigenous Peoples Day, we celebrate the heritage, diverse cultures and outstanding achievements of First Nations, Inuit and Métis!
In our places of learning, the Inuit, Métis and First Nations Peoples of the Sunshine Coast, their unceded lands, their communities, their languages, and their cultures are acknowledged with gratitude and respect.
Collaboration in the district continues through the commitment of support staff, teachers, principals, district leadership, the Indigenous community and parents learning together to deepen understanding of Inclusion, Diversity, Equity and Social Justice for all learners and colleagues. 
The meaning of the photos chosen:
Top row
The cedar basket – is over a hundred years old – made by Mary Jackson, master weaver (shishalh). We honour traditions and recognize the hardships elders have suffered.
Pender Pole – learning collaboration with Arnold Jones (shishalh). We are grateful for the generosity of the knowledge keepers who share their skills with students.
Moccasin Beading – made by an Indigenous Teacher who used to work here (Dene).  Beading was self taught based on mentorship from elders  Our teachers are always learning.
The Orange Shirt design was created by shishalh artist and Master Carver, Tony Paul.
Our young people with Indigenous ancestry have the potential to grow and strengthen and succeed – even return to inform and carry on the circle of learning in our district.
Bottom row
Squamish Nation welcome pole – at the head of Howe Sound – beginning of the territory that includes SD46 boundaries   The Skwxwu7mesh People are always on our minds and we do all we can to acknowledge, learn, and honour them.
Andy Johnson and Raquel Joe – shishalh knowledge keepers who contribute so much to the learning in our district – they serve as "bridges" to the culture for students.
BC Metis Sash, placed over the rocks of the Medicine Wheel at Cedar Grove.   This was a collaborative "legacy" project supported by a Metis elder.
Sun carving, done by Artie George, Tsleil-Waututh carver who lives on the Sunshine Coast.   The presence of People from other First Nations is never forgotten.