In Memoriam: Lori Dixon 1951 - 2022
The Board of Education paid tribute to former trustee Lori Dixon at the March 2022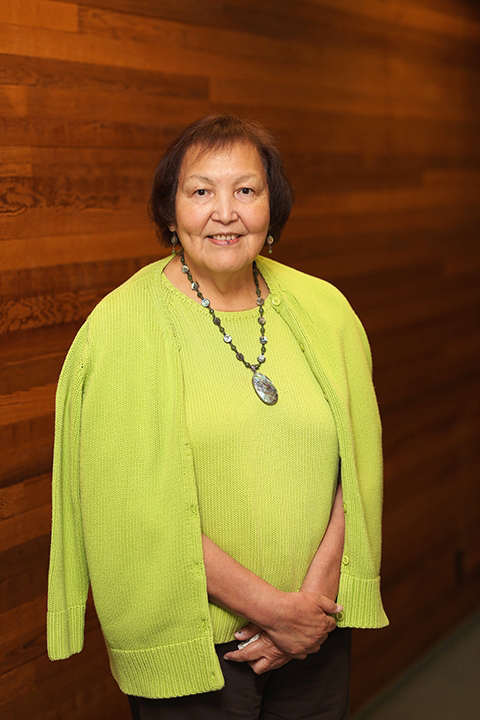 Board Meeting. 
Lauren (Lori) Velma Paull was born in Prince Rupert BC to Henry and Ruby Paull (nee Spencer) and grew up in Sechelt BC for the greatest part of her life.  She attended Carson Graham Secondary School in North Vancouver during her teen years.
Lori was a founder of the mem7iman preschool for the shíshálh Nation and ran it for over twenty years.  Many adults in the Nation today have memories of a strong start at the preschool with Lori's guidance.
Lori ran for and was elected as School Trustee for School District 46 – Sunshine Coast. She was first elected in 2000 and served until 2008 (3 terms) and elected again in 2012 when she served 2 terms until 2018.  Lori was awarded a long-term service award from the BC School Trustees Association in 2018 after having served 5 terms in office.  She was among the very few Indigenous people to be elected as a school trustee in BC.  Her influence was instrumental in propelling the school district forward in Indigenous education and in many other initiatives.
Lori was extremely community minded, volunteering a lot of time especially in the areas of education and children.  The daughter of hiwus Henry Paull; wife of a hiwus Stan Dixon; sister of hiwus Warren Paull – a community leader herself, Lori will be known for inspiring everyone to follow "the Coast way" and will be missed deeply by her family and the many, many people whose lives she touched.