SCHOOL DISTRICT 46 ANNOUNCES BOARD ELECTION RESULTS
School District 46 is pleased to announce the results of the board election that took place at the Regular Board Meeting on Wednesday, November 4th, 2020.
At that meeting, Trustee Amanda Amaral was elected as Chair and Trustee Maria Hampvent was elected to the role of Vice-Chair.
Trustee Tonya Ste. Marie was acclaimed as the board's BCSTA Provincial Council representative and Trustee Pammila Ruth was acclaimed as the board's BCPSEA representative.
Chair Amaral thanked trustees for their support and said, "I am excited to support and lead the board in our third year. I believe this is a critical year as we are almost half way through our strategic plan and are afforded an opportunity to reflect and adjust the plan as needed to ensure we are upholding our vision, mission, affirmation and values.  As Chair, I aim to support trustee voice at the board table and to actively listen to the voices of our staff, students, families and communities we serve."
Vice-Chair Hampvent stated, "I am honoured that the board elected me as Vice-Chair for our third year. I look forward to serving our community and organization in this new expanded role."
Seven elected trustees govern the school district as a board. The superintendent ensures that the direction of the board is carried out to provide excellence in learning for every student on the Sunshine Coast.
The board of education is comprised of Amanda Amaral, Chair, and, Maria Hampvent, Vice-Chair, and Trustees Pammila Ruth, Stacia Leech, Samantha Haines, Sue Girard, Tonya Ste. Marie, and also includes Student Trustee Abby Grunenberg.
For more information, please click here.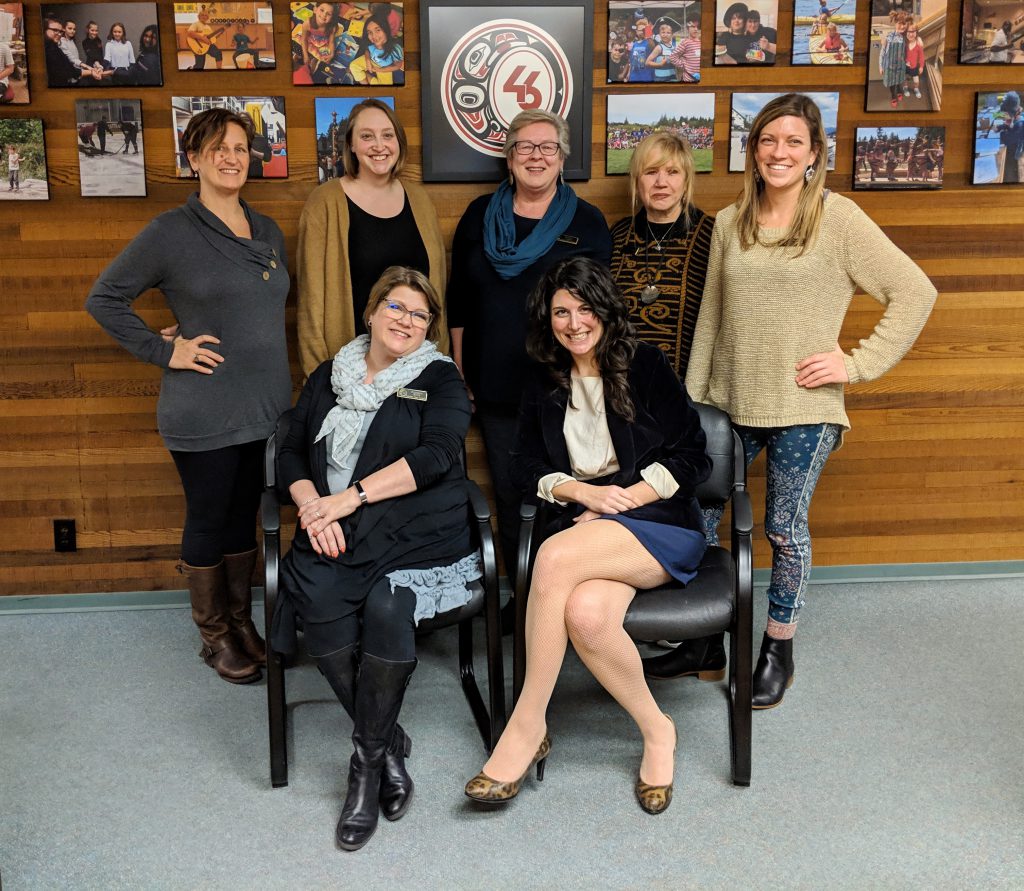 The Board of Education of School District 46 (Sunshine Coast) is comprised of (L-R – back) Trustees Maria Hampvent (Vice-Chair), Samantha Haines, Stacia Leech, Sue Girard, Tonya Ste. Marie, (L-R – front) Pammila Ruth, and Amanda Amaral (Chair) .