Elementary SPIDER K-6 | Supported Home Learning Program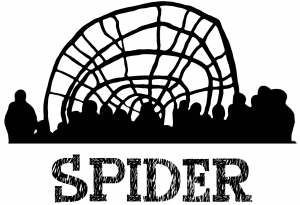 Spider Elementary, is part of the larger SD46 K – 12 SPIDER (Students Participating in Distance Education Resources) school.
SPIDER Elementary is a public supported learning program and part of School District 46 – Sunshine Coast, serving students from kindergarten to grade 6.
SPIDER Elementary provides direct support to parents who prefer a home learning setting, and want to take an active role in educating their children. It also provides rich opportunities for learning in community on Tuesdays at Roberts Creek Elementary School and Thursdays at Camp Byng in Roberts Creek.
Unique features of SPIDER Elementary are:
Allowing families to act as the primary educators, while also enjoying the opportunities to learn in community and have the support of a Teacher Consultant.
We are a p

arent participation

program. Parents are generally expected to attend and participate in events with their child. * NOTE: This may be affected by the COVID-19 Pandemic* Families sometimes work together to give each other breaks, and we also have a

limited drop-off program called "Team SPIDER"

. Parent Participation can also mean

volunteering

in other ways to support SPIDER Elementary.
An emphasis on hands-on learning, time spent outside, and learning from experts when possible.
A family friendly environment that enables siblings of all ages to be present. * NOTE: This may be affected by the COVID-19 Pandemic*
Enrolment with SPIDER requires families to commit to meeting our Minimum Requirements (see below) and provides families access to a pool of resources. Families are free to make use of as many or few of these resources as suits their needs. Specifically these resources include:
A Teacher Consultant to help with creating a Learning Plan, meeting educational objectives and assessing student learning.

Learning in community programming

twice a week. Tuesdays at Roberts Creek and Thursdays at Camp Byng. * NOTE: This may be affected by the COVID-19 Pandemic*
Multiple extended experiences (field trips) per term, both on and off the Sunshine Coast. * NOTE: This may be affected by the COVID-19 Pandemic*
A Resource Lending Library to support learning in all subject areas (text books, manipulatives, early readers, science kits, etc).

Learning funds

to be spent on resources or activities that support the learning objectives outline in the Learning Plan.
Minimum Requirements for Participation
(As set by the BC Ministry of Education for all Online Learning Programs)
All SPIDER families are required to:
Maintain reasonable levels of communication with their Teacher Consultant (responsiveness to periodic emails & phone calls).
Submit a Learning Plan to their Teacher Consultant on or before a date set by the Teacher Consultant.
Submit a work sample to their teacher consultant after Friday in the first week of October. This is meant to show engagement with the learning plan. For example, it could be a piece of writing, a video or a finished art project.
Participate in a mid-term Three Way Conference (Learner-Parent-Teacher). This typically happens in January.
Participate in a summative Three Way Conference. This typically happens in May/June.
Self evaluate on the six Core Competency areas.
Interested in joining SPIDER Elementary?
Let your current school know you're considering moving to SPIDER.
Make contact with and then meet with a SPIDER Teacher Consultant (Sheena Careless, scareless@sd46.bc.ca) or SPIDER Principal (Duncan Knight, dknight@sd46.bc.ca) to ask more questions and figure out if SPIDER is a good fit for your family.
Connect with a

Parent Mentor

and have any questions answered.
Come to a day or two at Roberts Creek Community Elementary (Tuesday) and/or Camp Byng (Thursday), or both, as determined by the parent and teacher/principal.
If you decide to register: From within School District 46: Ask for a cross-boundary transfer form from your current school, have it signed by your outgoing principal and then sent to our principal for signing. Once that's approved we can follow up with you. / From out of District: contact what would be your catchment school, register there, then ask for a Cross Boundary Transfer to SPIDER. Once that's approved we can follow up with you. Fill out any other required paperwork, and submit it to our Administrative Assistant.
Connect with your Teacher Consultant for an orientation including supervision and participation requirements.
Note – Students not registered in a SD46 school will not be able to participate in activities until registration is complete.
*The SPIDER Elementary program is currently full. Please contact the Elementary SPIDER Principal if you are interested in adding your child's name to the waitlist.
What is the difference between online learning (OL) programs and traditional homeschooling?
Online learning (OL) programs follow the BC curriculum learning guidelines for school subjects.
Online learning programs or courses are taught by qualified persons who are certified by the Ministry's Teacher Regulation Branch.
At SD46, we offer the following OL programs: SPIDER (Students Participating in Distance Education Resources) Programs: Elementary K-6,  ProjectSPIDER 7-9, and Secondary Online Learning 10-12.
SD46 SPIDER programs provide direct support to parents who have chosen to have their children learn at home. 
Students register with their catchment area school and contacts the Elementary or Project/Secondary SPIDER principal to discuss their interest in the program. 
Students are eligible to receive a British Columbia Dogwood Graduation Certificate upon completion of their high school studies.
For more on online learning in BC, visit the Ministry of Education's online learning information page. 
Traditional homeschooling is an alternative method of teaching offered outside of the BC educational system.
Typically, a family member delivers the entire educational program to children at home.
Homeschool students register with their catchment area school, but are not required to follow provincially-mandated curricula.
Students are not eligible to receive a British Columbia Dogwood Graduation Certificate, unless they transition back to a traditional classroom in time to meet the graduation requirements. 
For more on traditional homeschooling in BC, visit the Ministry of Education's homeschooling information page.